A quote like fashion has no age or fashion sees no boundaries have been prevalent in the fashion industry for a number of decades now. Fashion is for everyone, be it a child, a youth, a middle aged person or even the oldies. Everyone is rocking it out when it comes to fashion and style. A latest fashion example and trend has been set by a 96 year old farmer from India. This guy has been storming the social media and new media sites with his so fashionable photo shoot that it actually looks like a miracle.

The farmer was encouraged by his loving grandson Aman Kumar who is a professional photographer based in Delhi. The pictures of the photo shoot are very simple but have a lot to express. It is said that a picture says a thousand words on its own and this photo shoot justifies the statement.

It has been believed forever that fashion is either for the youth or the upper class society who can spend a lot on their style statements but such a mindset has been cleared out by this super grandpa. The pictures of this photo shoot were taken by the photography page of Aman Kumar by the name of Aman Kumar Designs and fashion and the pictures were uploaded with the caption "96 year old grandpa beating the youth".

Some of the pictures of the shoot like: --
Grandpa standing against a mirror door with headphones on and phone in his hand and looking somewhere inside away from the camera.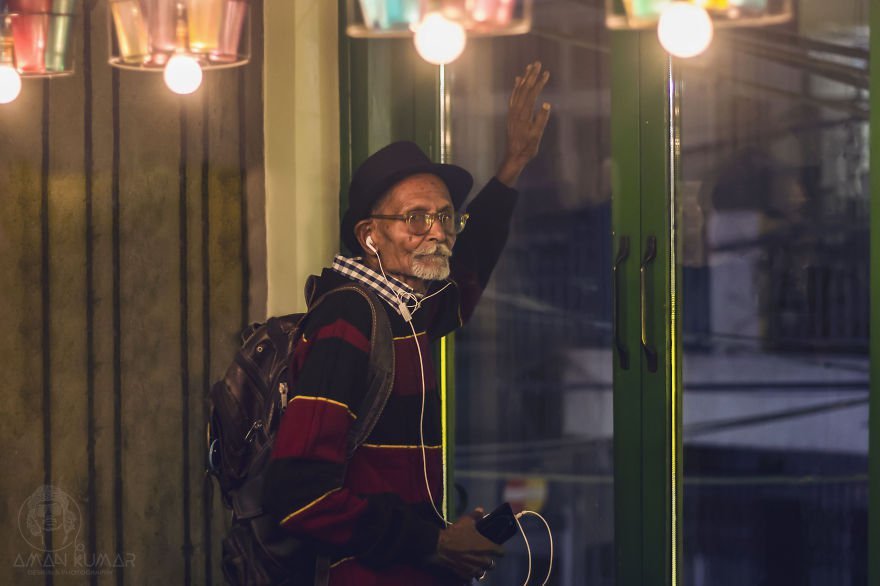 Grandpa standing in a three piece in which is coat is purple with an umbrella and a beige colored bag in his hand.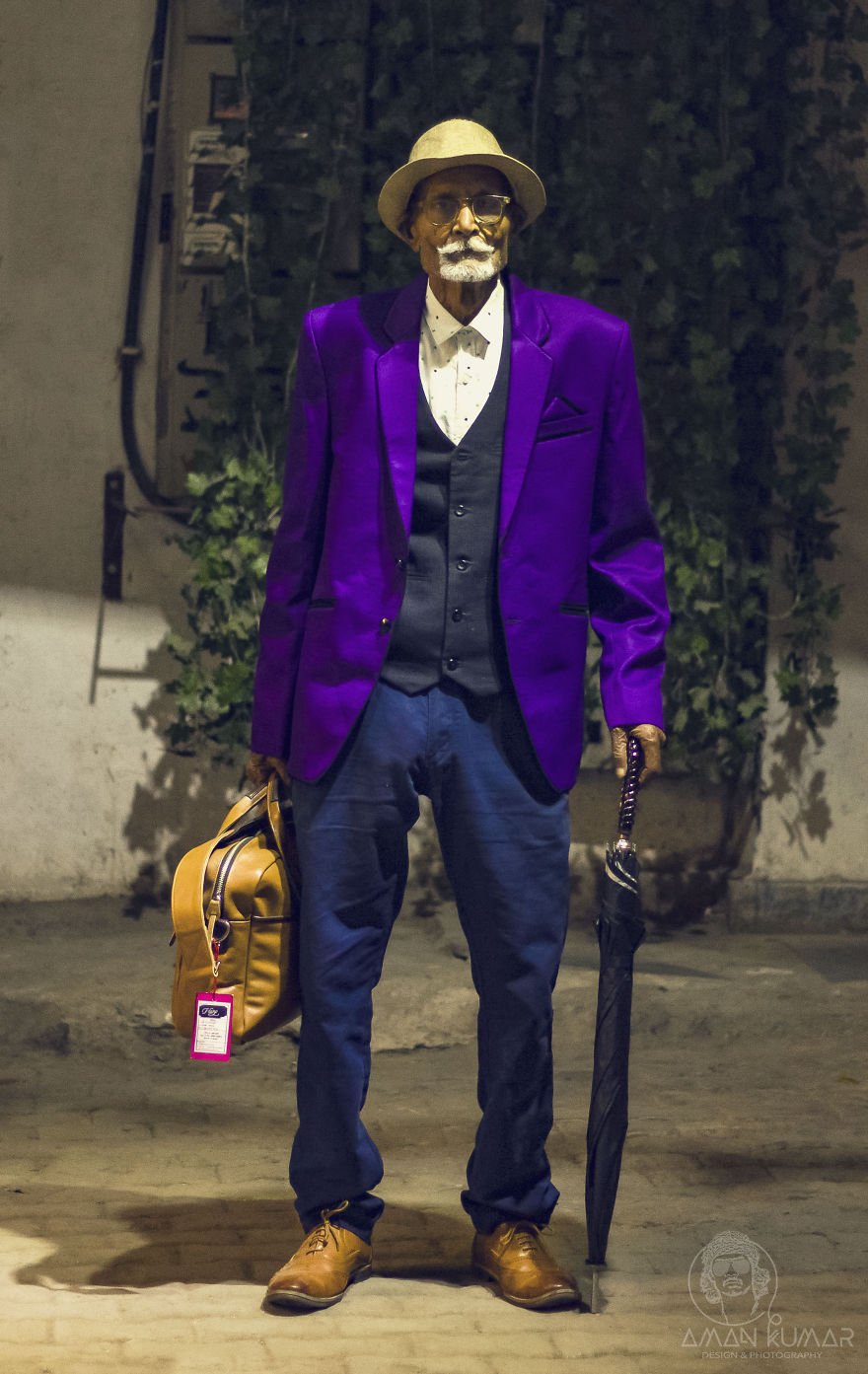 Grandpa posing differently with umbrella in his hand and in a three piece purple suit.
Grandpa giving side poses in a village like environment.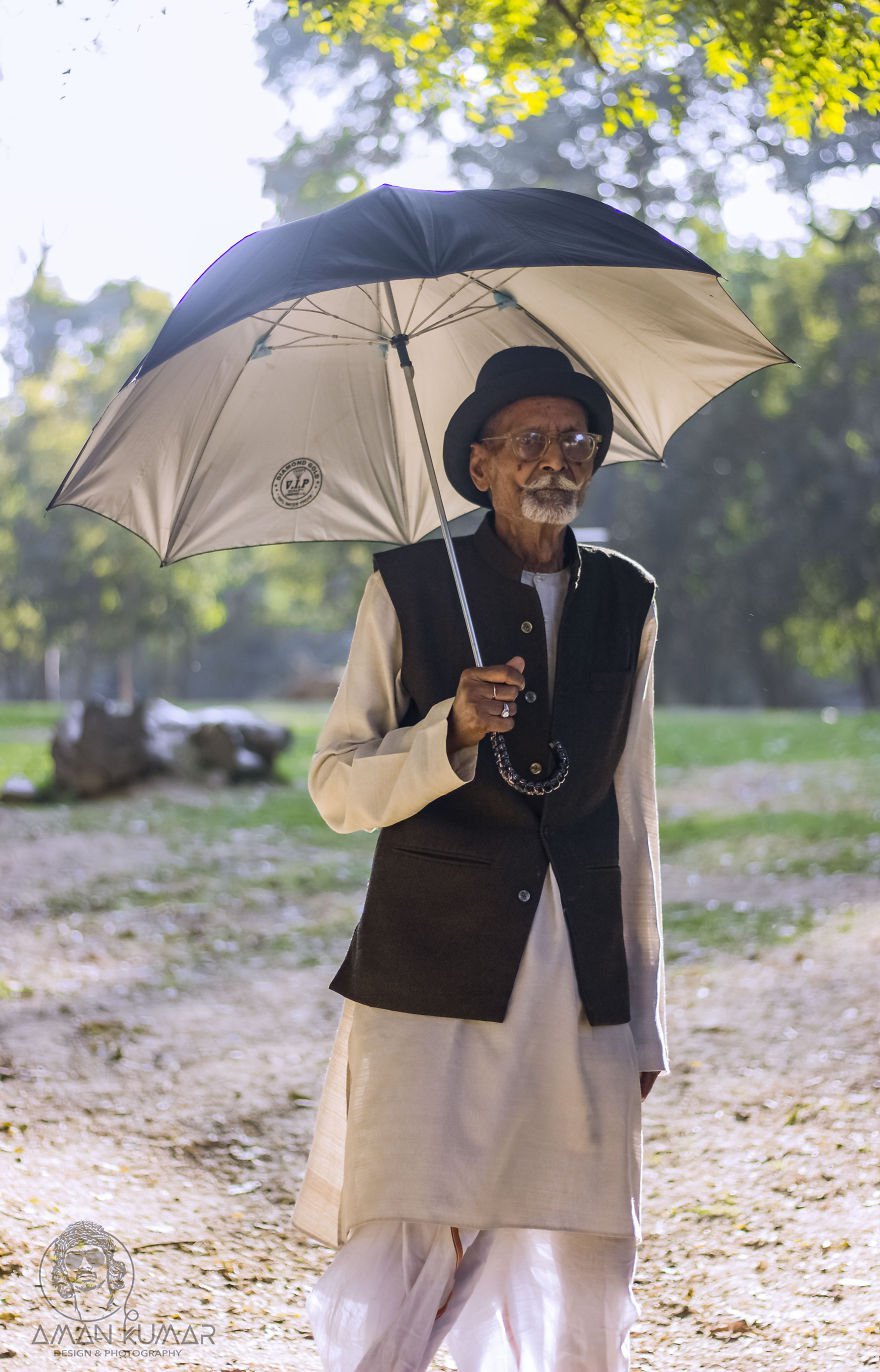 Grandpa sitting in a coffee shop with earphones in his ear and a phone and a samosa and coffee in front of him in a coffee shop.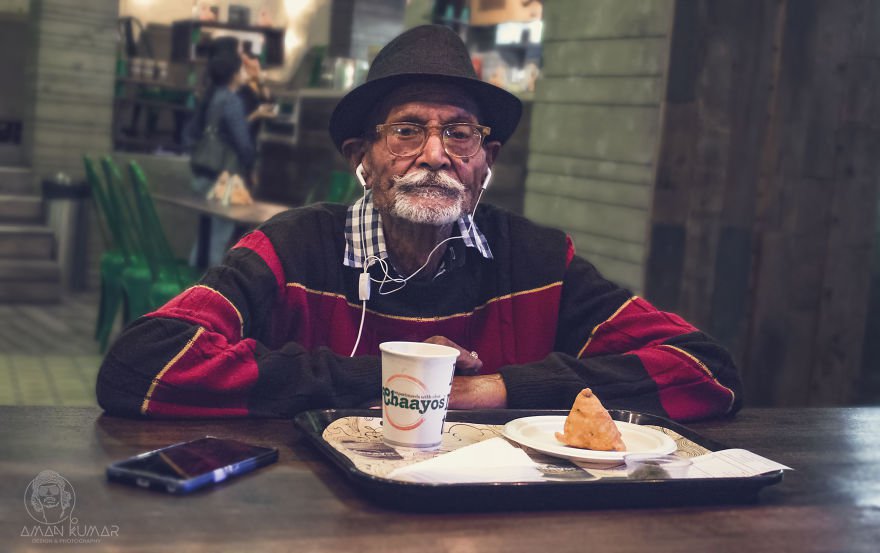 Grandpa giving natural poses with phone, umbrella and even a bag giving a whole new definition to the world of style, fashion and photography.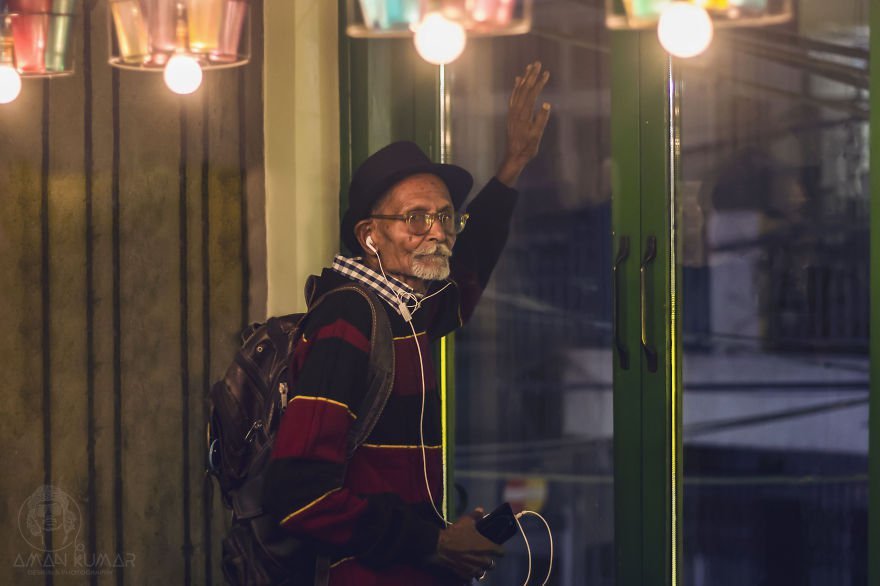 The grandfather with his photographer grandson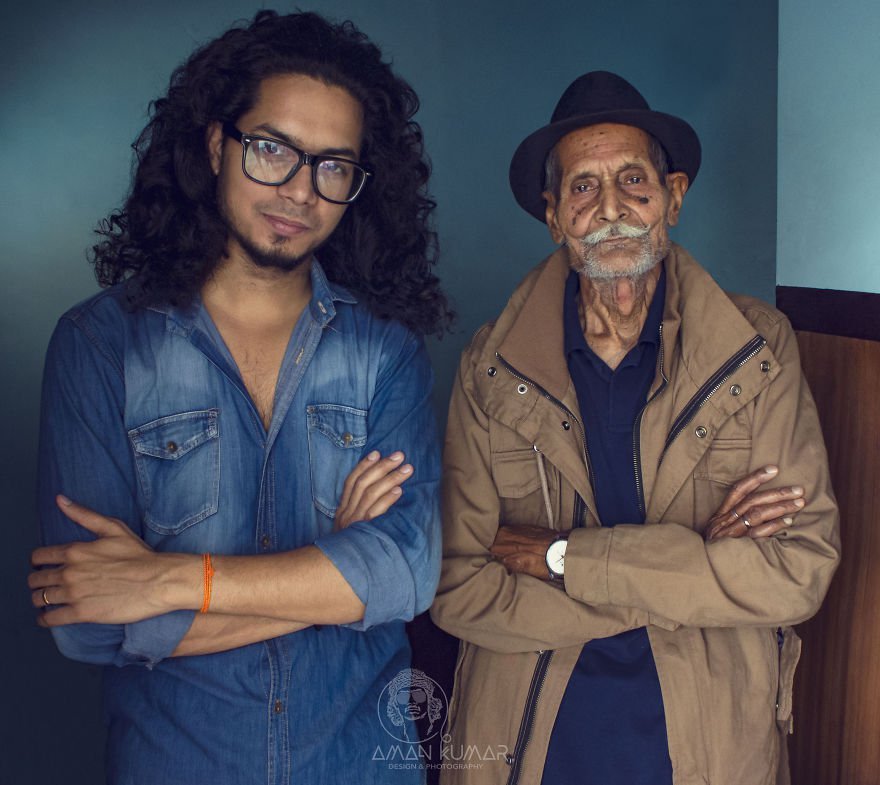 Image Credits Facebook
It is generally believed and seen that farmers do not own up any sort of fashion style or statements. They wear their simple traditional clothes like dhoti and kurta and that too in white usually but when something new like this comes up then it changes the whole perception about the stereotypical image of fashion.
This is not the only case of an elderly person changing the phenomenon of fashion. Another example has been set by a lady at the age of 93 who is giving her own different touch to fashion.
Iris Apfel a 93 year old businesswoman and a fashion lover displayed herself in a whole new avatar at the metropolitan museum of art in 2005. This lady has been shining throughout since then. A documentary named Iris was also made on Iris Apfel by Late Albert Maysles. Iris has been keen about fashion and style always and this was her chance to the world what she can do and what she was actually made of.
Iris and the grandpa have just one thing in common that they both had the courage and the nerve to represent themselves in front of the world in such a splendid way that they never even thought about. Grandpa has created a storm and revolution in the world of fashion and I believe he must have motivated many villagers and farmers to take up fashion and give it a touch of their own. Fashion is not about what others tell you to do or wear but its what you believe in and how you show it to the world.