Jamie Oliver — celebrity chef, food revolution provacteur, charming Brit — has a pretty blunt message for Canada. He wants us to get our fingers out of our asses.
In a live video shared on Facebook, Oliver stood in front of the parliament buildings in London to celebrate the U.K.'s new tax on sugary drinks.
"This has been a big battle," he said. "This is about the single largest source in our kids' diet in the U.K. being from sugary, sweet drinks."
The U.K.'s new budget included a surprise tax on sugary drink and, according to the BBC, consumers could see significant price increases on pop — up to 80% higher on a two-litre bottle of cola, for example.
"This is a bold, brave move from (finance minister George) Osborne, from the government," said Oliver. "This will send ripples around the world as far as how these weak, pathetic governments combat the rise in childhood obesity and diet-related disease."
In particular, he's hoping Canada is among the nations who take a cue from the U.K. and finally start taxing sugary drinks.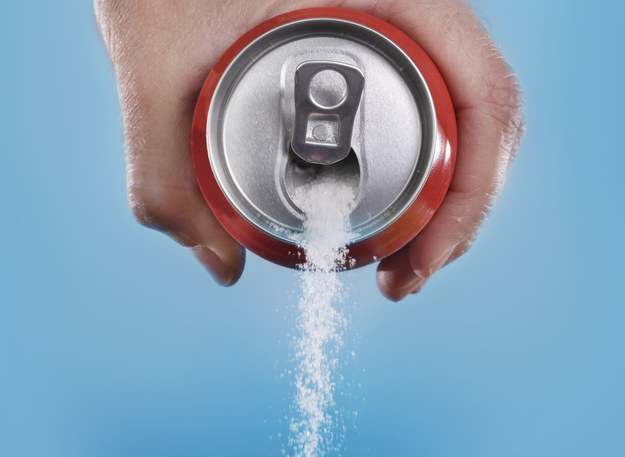 Ocusfocus / Getty Images
"Germany, pull your finger out, Australia pull your finger out, Canada pull your finger out," said Oliver.
"It's about your time your governments got on this. I know you're talking about it behind closed doors. You're scared of industry."
While Canadian politicians have talked about implementing a similar tax before, there are no formal plans to actually make it happen. A recent Senate report looking at Canada's Food Guide recommended bringing in a soda tax, but didn't specify how high it should be.
The Canadian Beverage Association was quick to release a counter statement.
"Consumers want factual information to help them make informed choices," the group said. "A tax which isolates and targets some beverages as unique contributor to poor health – independent of all other sources of dietary sugar or calories – does not support overall better public health, and in fact can be misleading."

Read More..