Despite 5-Month Delay, Liberals Say They'll Hit Electoral Reform Deadline
Opposition parties are accusing the liberals of stalling on electoral reform to effectively kill proposals the government doesn't like.
One of the most ambitious promises in the last election was Liberal Leader Justin Trudeau's pledge to change how Canadian governments are elected. He repeatedly promised 2015 would be the last election to use the first-past-the-post system.
Trudeau set a deadline of tabling legislation within 18 months of being elected. But five months in there's been no outward signs of progress.
The first step is having an advisory board travel the country to consult with Canadians. Almost a third of the way to the deadline, that body doesn't even exist yet.
Conservative MP Scott Reid has accused the Liberals of deliberately slowing things down so that only the government's preferred option is doable. NDP MP Nathan Cullen said the ticking clock could mean reform becomes a "deal drawn up by Ottawa insiders."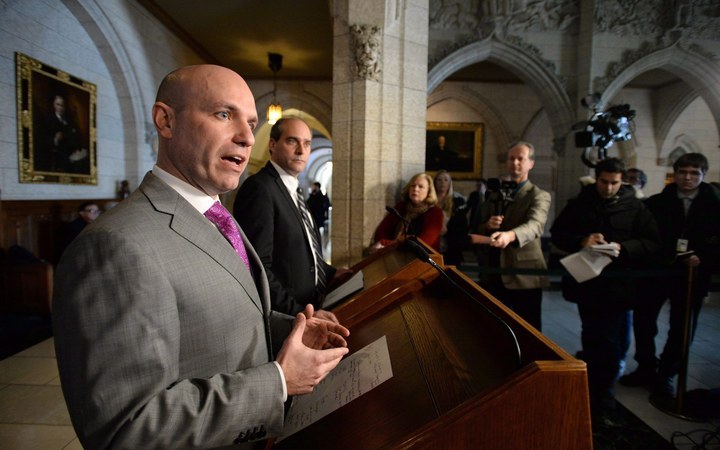 The NDP have long pushed for proportional representation, which is more likely to give third-place parties the balance of power. Conservatives want the option of killing any reform through a referendum, as the current system suits them just fine.
Either of those will take time — months to organize a referendum and possibly years to redraw electoral boundaries for a new system. But something like ranked ballots could be done relatively quickly.
The Liberals have repeatedly said they are keeping an open mind on democratic reform. But both the NDP and Conservatives suspect they plan to adopt a ranked-ballot system.
Ranked ballot allows voters to list their choices from first to last, instead of checking just one candidate. This system is believed to help centrist parties like the Liberals, because they would be the second choice of both Conservative and NDP voters.

Staff for Democratic Institutions Minister Maryam Monsef says they're about to take a step forward and they still plan to hit the 18-month deadline.
"Our Government is committed to an open and robust process of consultation conducted by a special parliamentary committee," said Monsef spokesman Jean-Bruno Villeneuve.

Villeneuve said the committee will be struck "in the coming weeks."
Ideas being discussed, he said, will include preferential (ranked) ballots, proportional representation, mandatory voting and online voting.

Read More..