People In North Vancouver Keep Returning Free Cash They Find Sitting Around
Something weird is happening in North Vancouver. Over the last two weeks, two separate people there have found WADS OF FREE CASH but rather than just pocketing the money, THEY TURNED IT IN!
According to police, a woman found $200 in unclaimed money at an ATM on March 4. After waiting around for the previous customer to show up and claim the money, she called the RCMP to turn it in.
Police contacted the bank, who went through their video footage and found the right person.
"Stories like this restore our faith in humanity knowing some people do have their moral compass in the right direction," Cpl. Richard De Jong of the North Vancouver RCMP said in a press release.
This week, someone found even more cash just lying on the sidewalk. Police wouldn't say just how much, just that it was a "significant" amount.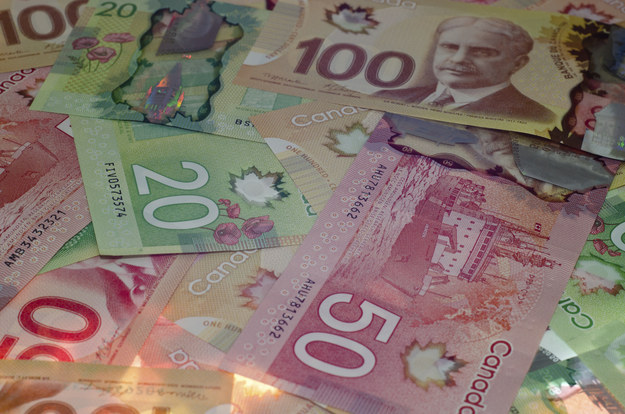 Sam Wong / Getty Images
According to the RCMP, a North Vancouver resident found the money and initially thought "that it may somehow be part of a prank." After not seeing any Just For Laughs Gags camera crews jumping out of the bushes, he called the cops to turn in the cash.
"Once again it is reassuring to know that when faced with a moral decision people will do the right thing," the police said.
Everyone else: "WHAT IS WRONG WITH YOU PEOPLE?!?"

Read More..